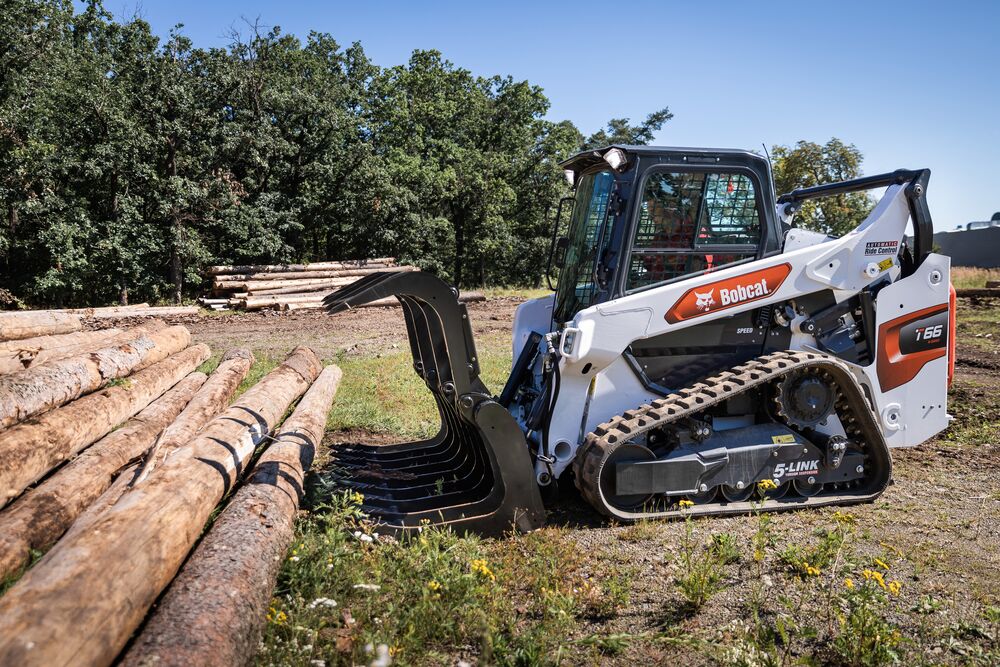 TOUGHNESS MEETS INNOVATION
Using decades of experience developing the toughest loader on the planet, we added a host of improvements and smart technology to increase durability, boost performance, and bring first-class comfort to the all-new R-Series loaders.
 OUTSTANDING UPTIME
The R-series has been developed with a special focus on durability and uptime — featuring many small improvements that, together, help minimize maintenance and protect your machine: self-diagnostics, machine shutdown protection, battery run-down protection, cold weather protection, improved lubrication and access to greasing points, improved protection of hoses, and more. Additionally, R-Series track loaders feature long-lasting tracks and a reliable undercarriage, which further increase uptime and give you added peace of mind.
COMPACT YET POWERFUL
Equipped with the same dependable engine as its bigger brother, the T66 packs a surprising punch in its compact footprint and a lift capacity of 1086 kg.