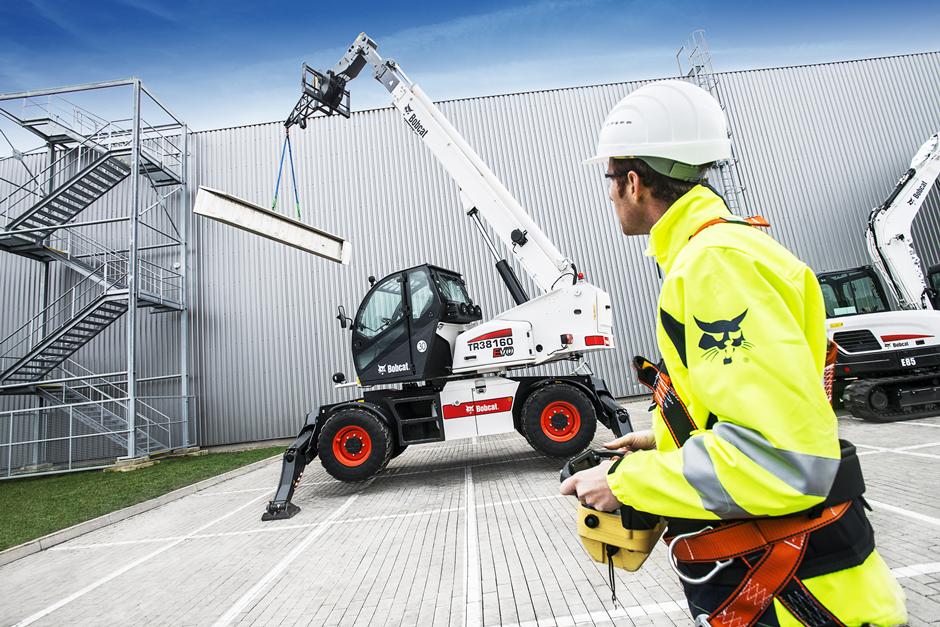 Bobcat TR38160 EVO Rotary Telescopic Handler
The Bobcat TR38160 EVO telescopic handler features a robust, fully integrated boom head that adds extra strength for handling heavier loads. Designed for a long, productive life, the strong boom structure incorporates protection for vital parts such as the lift cylinder – enhancing the machine's durability and reducing the risk of damage and downtime. The boom pivot point and lift cylinder bracket have been specifically developed for maximum loads with minimum stress on the boom, pivot point and chassis.
Faithfully following Bobcat tradition, the TR38160 offers compact solutions that enable operators to handle heavy loads at significant heights – safely and comfortably. A robust main frame and protected chassis design, coupled with an enhanced boom structure featuring a bigger cross-section and a longer boom overlap, ensure that any loading application is within easy range.