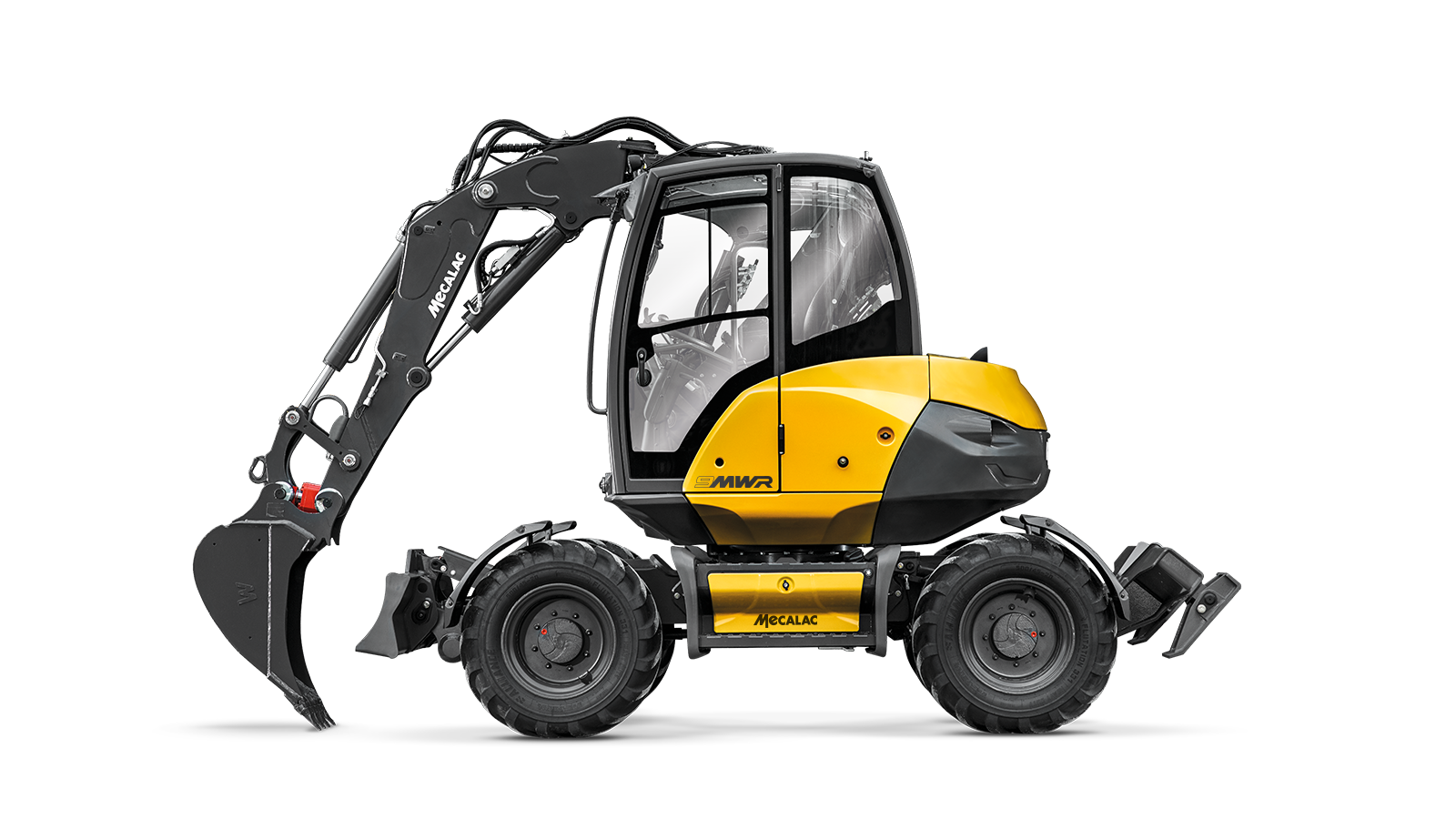 Product Overview – Mecalac / 9MWR
The fusion of the advantages of wheeled and crawler excavators brought about a unique Mecalac solution, conjugating mobility, versatility, stability, accessibility, driving user friendliness, lifting power and profitability. This is MWR series.
The mwr represents a new way to interact with construction vehicles, thanks to its completely redesigned internal and external ergonomics and unique interface between human-machine that combines accessibility and safety.
Each and every driver action is simplified, affording greater protection of everybody on the worksite. When it comes to innovation, 'less is more' is definitely one of the keys to mecalac's success.
Features
Total operating weight

7900 kg (17,400 lb) / 9000 (19,850 lb)

Overall width

2310 mm (7'7")

Tail swing radius

1350 mm (4'5")

Travel speed

20 km/h (12 mph) / 35 km/h (22 mph)

Engine power (kW/hp)

55,4 kW (75hp – 74.3 imperial hp)

Tear-out force / Loader

3300 daN (7,410 lbf)

Break-out force / Excavator

5000 daN (11,240 lbf)

+ and – with forks

+ 5300 mm (+17'4") / – 2900 mm (-9'6")

– Turning width

2794 mm (-9'2")

– Tear-out force

2800 daN (6,300 lbf)

– Max. depth

– 3500 mm (-11'6")