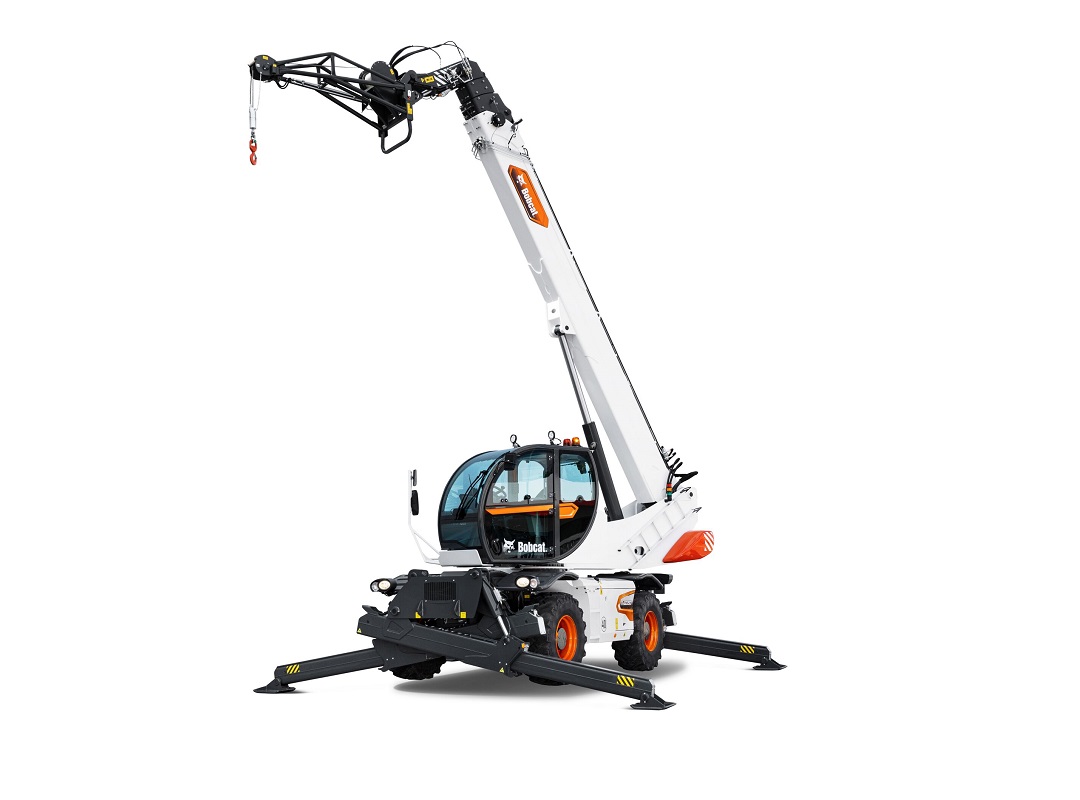 POWERFUL AND STABLE
By adding cutting-edge technology to Bobcat's rotary telescopic handlers, we have created the ultimate tool for even the most complex handling jobs. Working at height has never been so efficient, comfortable and safe.
FIRST-CLASS COMFORT
Step into the air-conditioned*, heated, airtight and fully pressurized innovative cab* with 100% air filtration and enjoy the giant, unobstructed windscreen for unmatched safety and visibility.
SMART OPERATION
From its very first movements, the machine's electronic management takes over and automatically adjusts the engine speed and the load-sensing hydraulic system. So, you can stay focused on your Number 1 concern: Doing your job with precision and in complete safety.
BUILT TO LAST
Designed to withstand the toughest construction jobs thanks to a welded monobloc frame, hydraulic hoses completely contained inside the boom and heavy-duty axles.
Manufactured from high-tensile steel, the boom is extremely tough and rigid but at the same time very light, increasing the load capacity and preventing it from flexing.