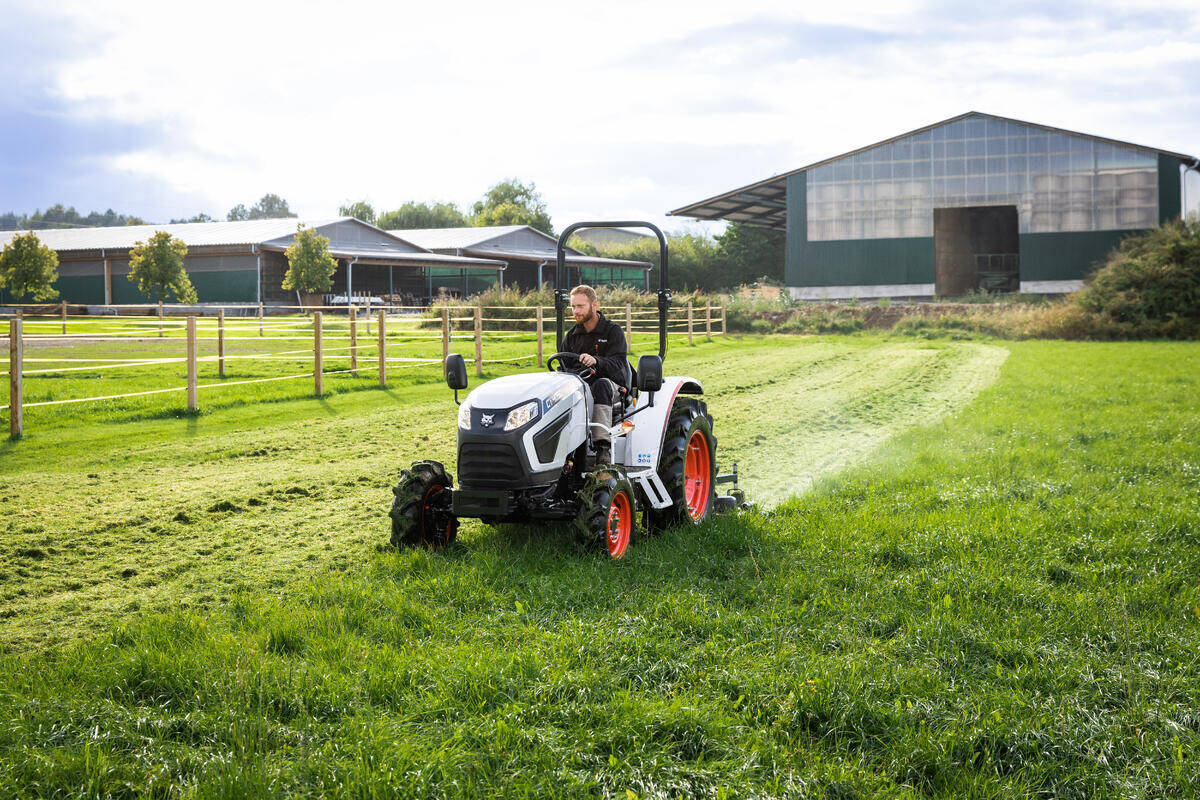 Bobcat CT4050 – Compact Tractor
The 4000 series of Compact Tractors give you maximum power and versatility to tackle even the most demanding jobs. The CT4050 features a high-performance 50 HP engine, ROPS and a wide portfolio of compatible attachments. Equipped with the H-Shuttle transmission these machines provide optimal control and power at any speed.
CT4050 Overview
Bobcat Compact Tractors are a step up in productivity, versatility and reliability. Whatever your application, these machines help you get the job done efficiently thanks to their robust construction, smooth operation, flexible configuration, and full compatibility with a wide portfolio of attachments. And when it comes to maintenance, Bobcat's extensive service network gives you the support your business needs.