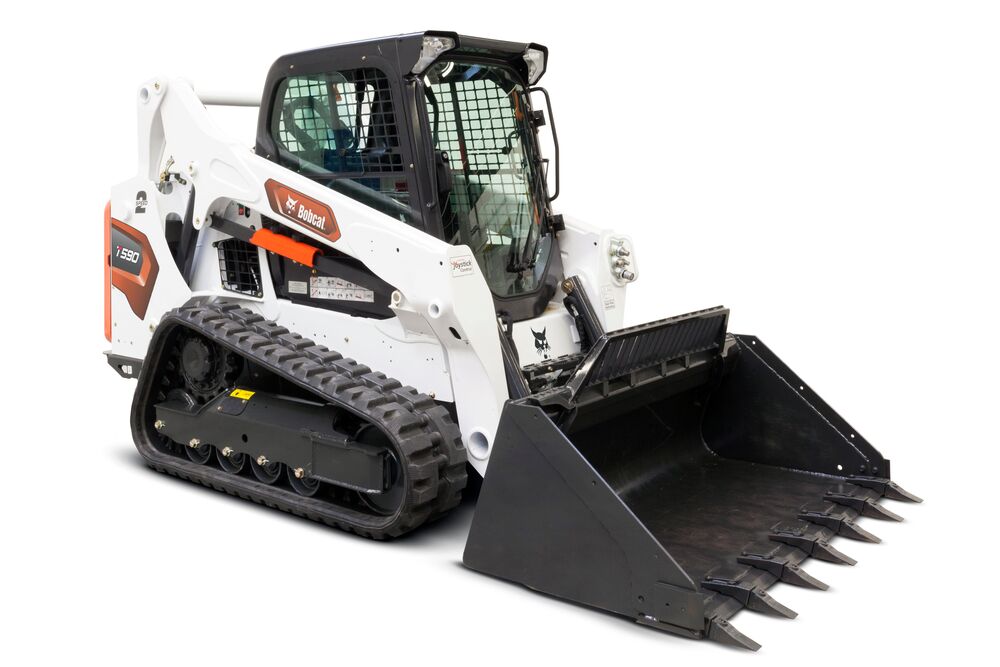 Bobcat T590 Compact Track Loader
If space is limited or you're in rough conditions but you need high lift capacity, the Bobcat T590 Compact Track Loader is your perfect solution. It has the highest lifting height in the 500 series: ideal for loading and unloading bricks, blocks and other palletized materials.
Work more effectively with greater breakout force, rated operating capacities, faster cycle times and quicker turns.
Reduce your operating costs thanks to preventative maintenance that's completed quickly.