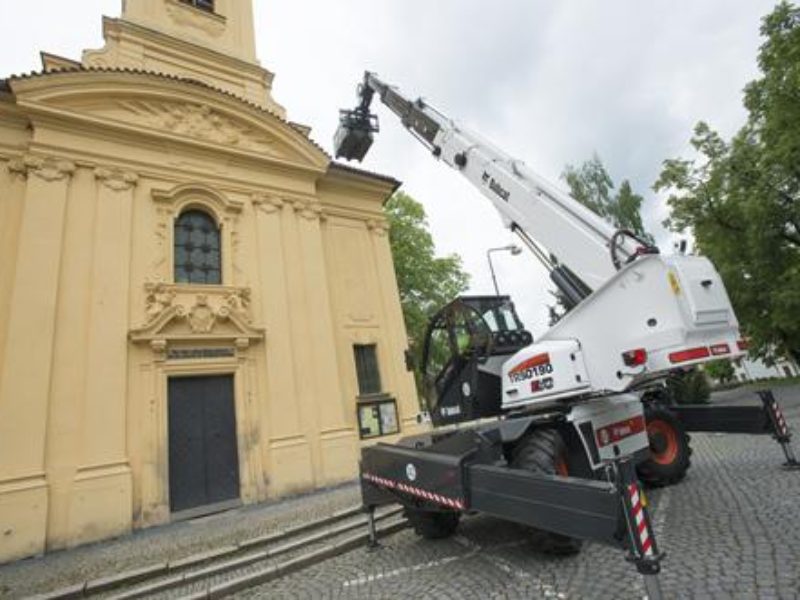 Bobcat TR50190 EVO Rotary Telescopic Handler
The Bobcat TR50190 EVO telescopic handler has increased lift capacity – from 4.5 T up to 5 T – to ensure working flexibility at the job site. The electronic sensors around the main components monitor all functions to keep operations safe and to inform the operator about the machine's position and situation at all times.
Faithfully following Bobcat tradition, the 19m EVO offers advanced electronic solutions that enable the operator to handle heavy loads at significant heights safely and comfortably. Smooth and precise movements boost operator confidence, with a corresponding increase in efficiency.