Bobcat Batteries
When you depend on performance and reliability, count on Bobcat batteries to deliver superior results in all job conditions.
Bobcat heavy-duty batteries – designed to withstand hard jolts, heat and cold, and still deliver the power you need on even the toughest jobs.

Robust enough to cope with demanding requirements and vibrations caused by construction equipment in rough terrain.

Manufactured in partnership with a world-leading battery manufacturer for  heavy-duty off-road applications.
Bobcat heavy-duty batteries are designed with tough jobs in mind!
Crank it up with a bobcat heavy-duty battery! Bobcat equipment needs a battery that can deliver the necessary power while withstanding hard jolts and heat. There's a bobcat battery specifically designed for your bobcat equipment.
Unlike look-a-like batteries, bobcat batteries feature:
Full-size reinforced plates that store full cranking power-even in extreme conditions
Lead-welded post seal and anchored elements
Microporous envelope separators for long battery life
Specifically designed for Bobcat equipment
One-piece cover with foldable suitcase handle for easy installation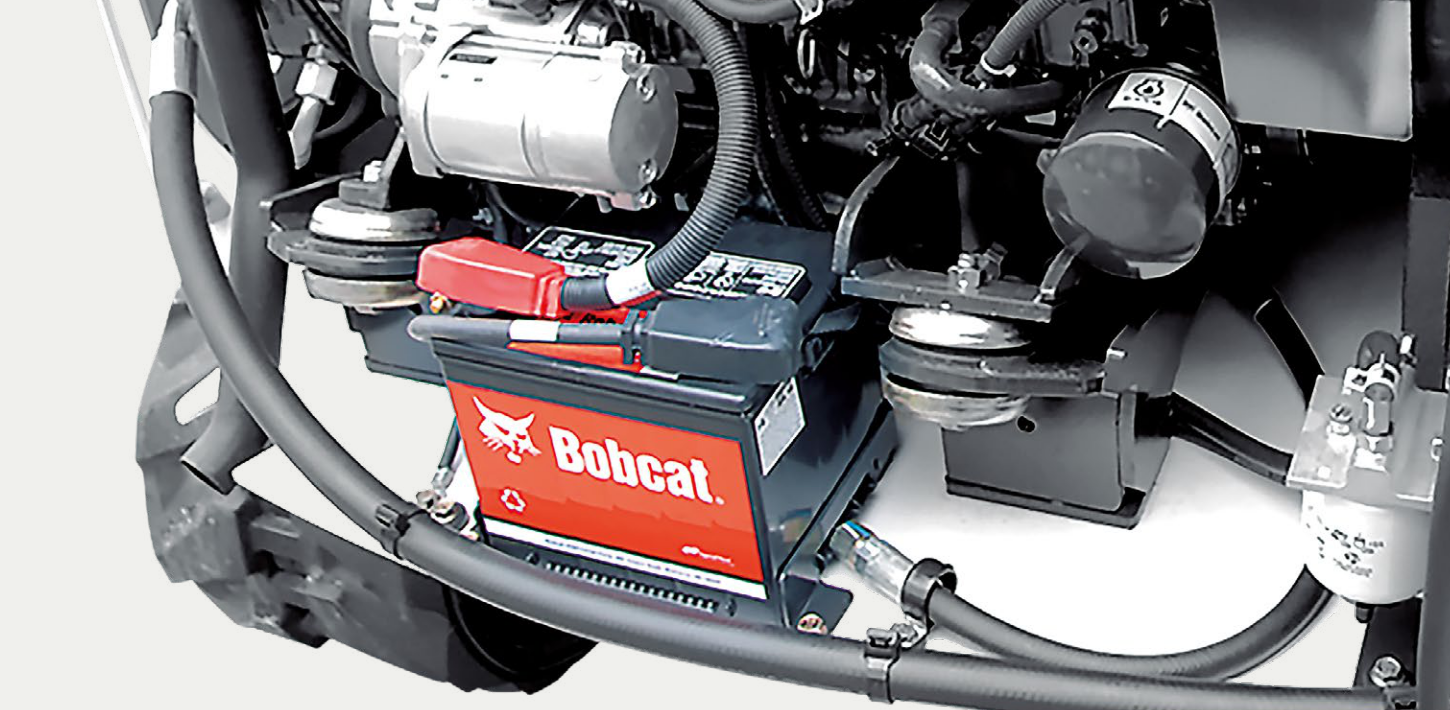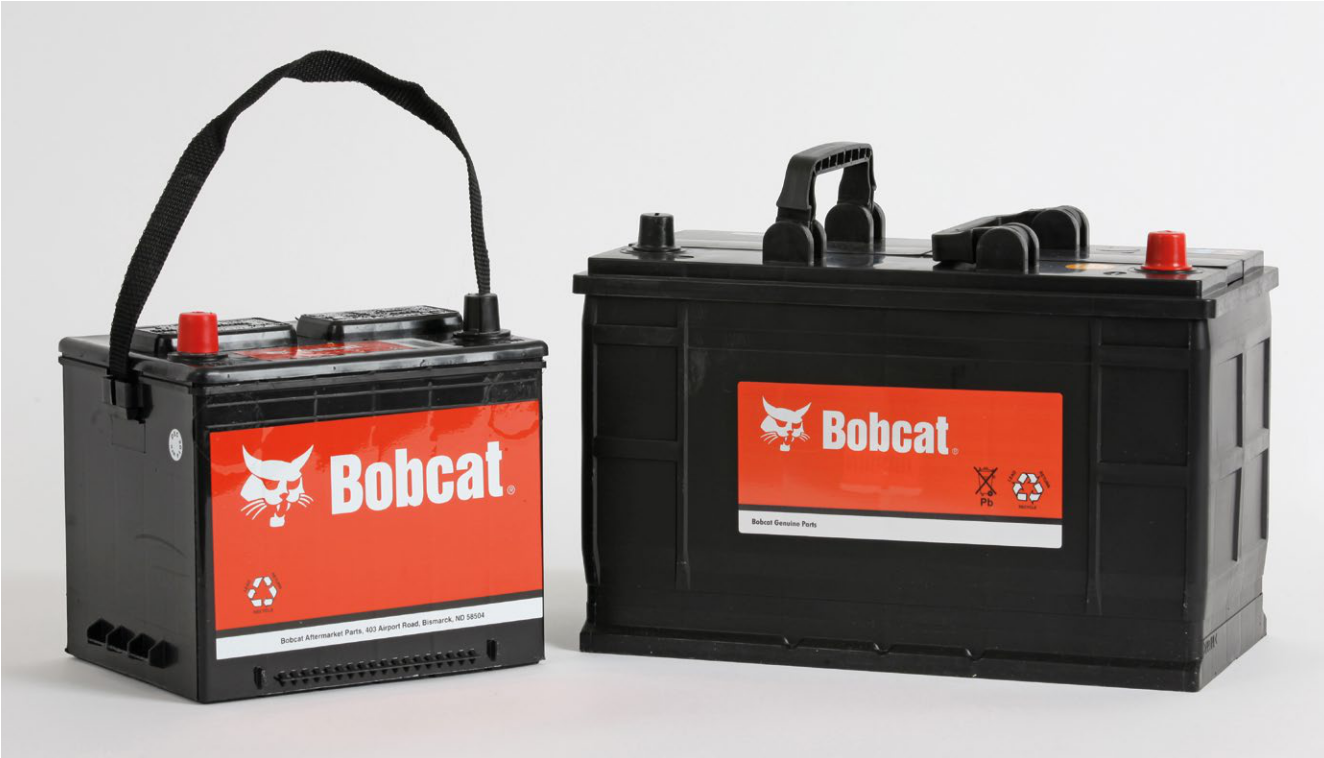 PART #

Size

VERSION

V

C20 (Ah)

RC (mm)

CCA (A)

L

W

H

Layout

Weight (kg)

Model

EXCAVATORS

6669600

G26

Wet

12

42

75

530

208

173

197

B

13.4

E32, E35, E45, E50, E55

7304126

L01

Wet

12

55

480

207

175

190

B

14.2

E17Z, E26, E27, E27Z, E32, E35, E45, E50, E55

7312552

Dry

12

650

242

175

190

A

15

E26, E32, E32i, E35, E35i, E42, E45, E50, E55

6673865

G24

Wet

12

65

115

600

260

173

225

B

17.5

E25, E26, E32, E35, E45, E50, E55

6987600

G31

Wet

12

110

190

950

330

173

240

D

26.1

E60, E80

7335400

Wet

12

850

17.5

E57W

LOADERS

6669600

G26

Wet

12

42

75

530

208

173

197

B

13.4

MT50, MT52, MT55

7306047

L02

Wet

12

60

640

242

175

190

B

17.6

S100, S450, S510, S530, S550, S570, S590, T110, T450, T590

7312552

Dry

12

600

242

175

190

A

15

S70, S100, S130, S150, S160, S175, S185, S205, S450, S510, S530, S550, S570, S590, S595, S630, S650, S750, A770, S770, S850, T110, T140, T180, T190, T450, T550, T590, T630, T650

6673865

G24

Wet

12

65

115

600

260

173

225

B

17.5

S70, S100, S450, S510, S530, S550, S570, S590, S630, S650, T590, T595, T650

6987600

G31

Wet

12

110

190

950

330

173

240

D

26.1

S66/T66, S76/T76

TELEHANDLERS

7223985

D02

Wet

12

110

750

349

175

235

A

27.5

Perkins, Deutz engines

7159404

A

Wet

12

140

750

513

189

223

C

38.4

Perkins, Deutz engines

7160984

D02

Wet

12

110

900

349

175

235

A

28.4

Doosan / Bobcat engines

7288629

D02

Wet

12

110

900

349

175

235

A

28.4

Doosan / Bobcat engines

7014631

Wet

12

483

217

231

47.16

Rotary Telescopic Handlers

Backhoe Loaders

7289600

Wet

12

120

19.3

B700, B730, B750, B780

Universal

103496801CC

G78

Wet

12

75

120

770

260

180

186

B – side terminals

19.4