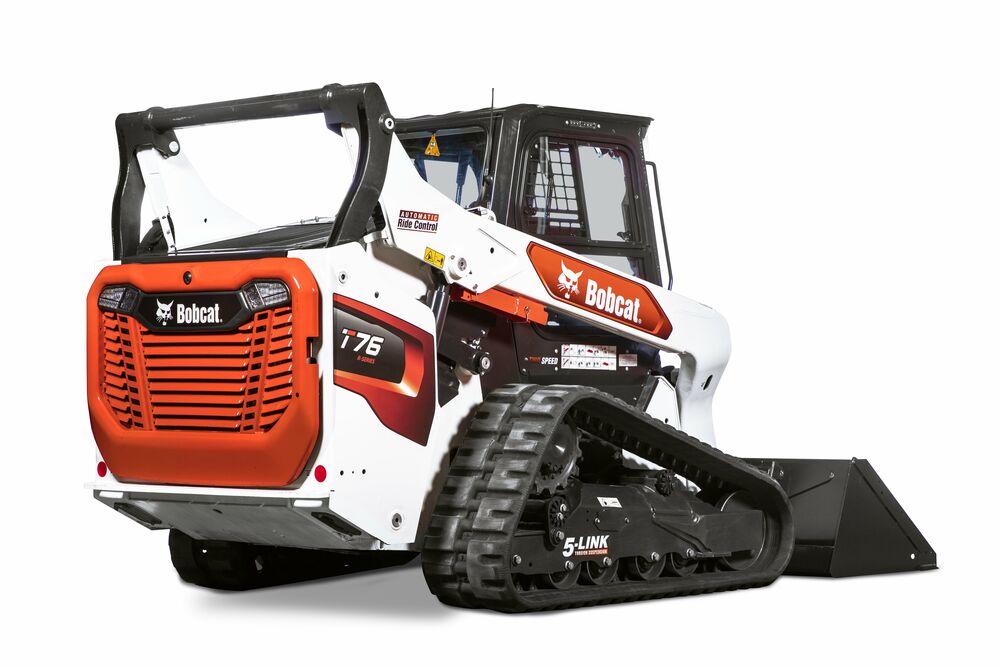 TOUGHNESS MEETS INNOVATION
Using decades of experience developing the toughest loader on the planet, we added a host of improvements and smart technology to increase durability, boost performance, and bring first-class comfort to the all-new R-Series loaders.
 OUTSTANDING UPTIME
The R-series has been developed with a special focus on durability and uptime — featuring many small improvements that, together, help minimize maintenance and protect your machine: self-diagnostics, machine shutdown protection, battery run-down protection, cold weather protection, improved lubrication and access to greasing points, improved protection of hoses, and more. Additionally, R-Series track loaders feature long-lasting tracks and a reliable undercarriage, which further increase uptime and give you added peace of mind.
MUSCLES FOR EVERY JOB
The superior hydraulic performance of the T76 guarantees productivity even with the heaviest and most power-hungry attachments. Combined with a lift capacity of 1391 kg, you can tackle anything the job site demands.