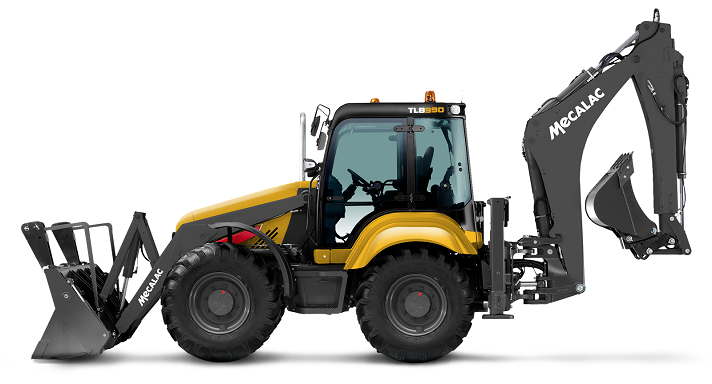 Want a Quote? Call Us Today: 0845 262 2280
Product Overview
The TLB990 backhoe loader is designed for professionals who demand the highest performance and cost effective operation all-year-round with an excellent return on investment. The four wheel steering system combined with four wheel
drive provides excellent traction that allows the TLB990 to keep working in conditions where other backhoes simply cannot.
The crab steer mode allows the TLB990 backhoe loader to operate in the tightest of spaces reducing the need for additional machines. You can select between two, four and crab steering modes with the flick of a switch. Available with Stage IIIB (Tier 4 Interim) or Stage IIIA (Tier 3) 74.5kw (100hp) engines dependant on market.
Features
Total operating weight (kg)

8765

 

Overall width (mm)

2386

 

Turning circle (mm)

7300

 

Travel speed (km/h)

39,5

 

Engine power (kW/hp)

74,5 / 100

 

Hydraulic System

Closed Centre

 

Pump Flow (l/min)

160

 

Tear-out force / Loader (daN)

5110

 

Break-out force / Loader (daN)

5540

 

Lift capacity @ Max Height (kg)

3966

 

Lift height / Loader (mm)

3671

 

Max. reach (mm)

6950

 

Max. depth (mm)

5640

 

Tear-out force / Excavator (daN)

4110

 

Break-out force / Excavator (daN)

6780